5G is becoming available in cheaper Smartphones by the day with almost every new release. The next-generation of cellular networks has already become common in mid-range smartphones and is making its way to budget handsets as well.
Huawei has recently announced a new Enjoy Z smartphone for next week and being an Enjoy series device, it is expected to be one of the cheapest 5G handsets ever made.
There are not many details available on the upcoming device yet, the teaser poster released earlier only shows one side of the phone, a release date, and the fact that it will support 5G.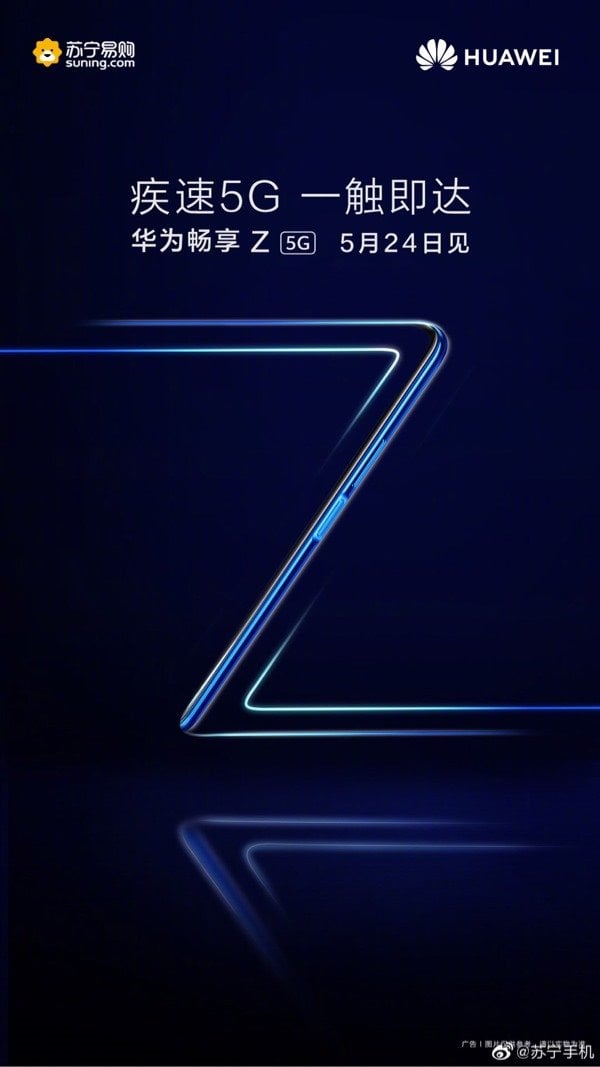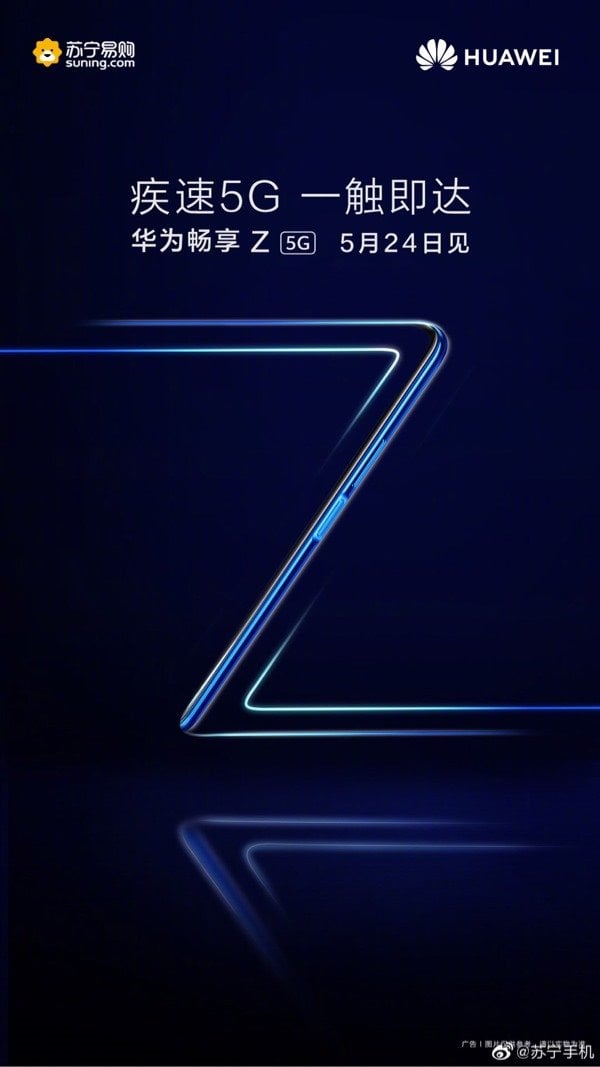 The poster from the company's Weibo page shows that the device will sport a curved design with the power button and the volume rocker on the right side (as expected). The only other information it reveals is that the phone is set to go on sale on May 24.
According to rumors, the Huawei Enjoy Z could be a rebranded version of the Honor 10X 5G which is scheduled to release in only two days from now. The X10 5G is expected to have a 6.63-inch LCD with FHD+ resolution and a 90Hz refresh rate. It will be powered by the Kirin 820 5G chipset with up to 256GB storage and 8GB RAM.
There may be a triple camera setup with a 40MP main sensor and a 4,300 mAh battery with 22.5W fast charging. The Huawei Enjoy Z is expected to debut with a starting price of $281, making it one of the cheapest 5G smartphones but not the cheapest 5G phone. That title will most probably go to the Redmi K30i (K30 Lite) which is rumored to cost only $225.